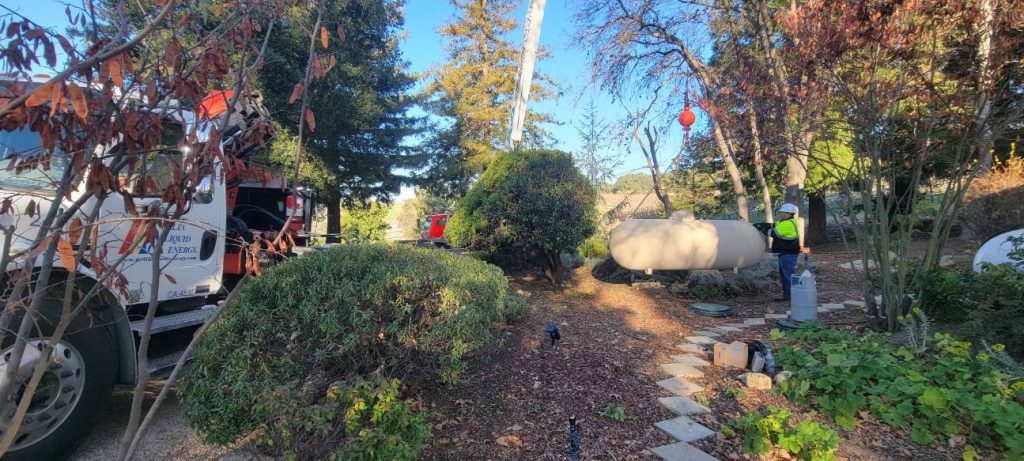 Delta Liquid Energy is a family owned and operated propane company and was established in 1936. We provide safe, reliable propane service for our residential, farming, commercial, forklift, and Autogas customers. We are proud to serve communities on the central coast of California, the central valley, parts of eastern Los Angeles County, and southern Nevada. Contact us or search for your zip code to find out how we can help with your propane needs.
Our Mission
Above all else, our mission is to provide safe, reliable, and courteous propane service to all our customers while treating you like a part of our family. We are committed to following all propane industry standards and protocols and will not cut corners. Your home and business are priorities and we will make sure they are taken care of.
What Sets Delta Liquid Energy Apart
Our Commitment to The Environment – We are proud to be a leader in the pathway to a greener environment. We are committed to the use of propane as a clean fuel and to helping our customers find propane powered equipment that emits fewer greenhouse gases. Roughly half of our fleet of propane delivery trucks run on propane Autogas themselves. We are working with the rest of the propane industry to bring renewable propane to market so that our environmental impact can continue to decrease.
Our Strive for Innovation and Convenience – DLE is always working with the latest propane technology; learning about new propane powered equipment so that we can help our customers implement these products. We were on the forefront of using propane to power vehicles in California. We work closely with Rinnai to assist in the installation and service of their propane powered tankless water heaters. We help our farming customers reach their organic farming goals with propane powered weed flaming equipment manufactured by Red Dragon.
In addition to working toward the expansion of uses for propane as a clean fuel, we offer modern conveniences that work for you:
Online bill payment, delivery requests, and account management
A mobile application giving you Delta Liquid Energy service at your fingertips
24-hour emergency response
Payment options and Pre-Buy Plans
Propane tank monitoring and automatic refills
Knowledge and Versatility – When considering propane for the first time, or when deciding you are ready for a new supplier, you want to know the company you choose is fully capable of taking care of your family or business. The Delta Liquid Energy sales team are well versed in many types of installations and uses for propane – they will help build the right plan for you. Our service team take part in on-going training on how to properly and safely handle propane and propane powered equipment. We offer payment plans and a pre-buy option to help you save.
We Are Community Members – Each of our offices is teamed by local members of the communities we service. Our customer service representatives, delivery specialists, service technicians, and management of each branch are your neighbors. When you call your local DLE office, you will be speaking with someone you may run into at your local market. When your service technician comes to check your water heater, you may recognize him from a local sporting event. We happily live and work in the same communities as our customers.
And, Our Community is Important To Us – Because we love the communities, friends, and neighbors we provide propane service to, we are always looking for ways to be involved. Visit our community partnerships page to find out how we continue to give back. We'd love to hear how we can help with your next sponsorship opportunity. Contact us here.
A detailed timeline of our history can be found here.